Found 45 Results For Search:
Keyword(s): Coastal
(Displaying 10 per page)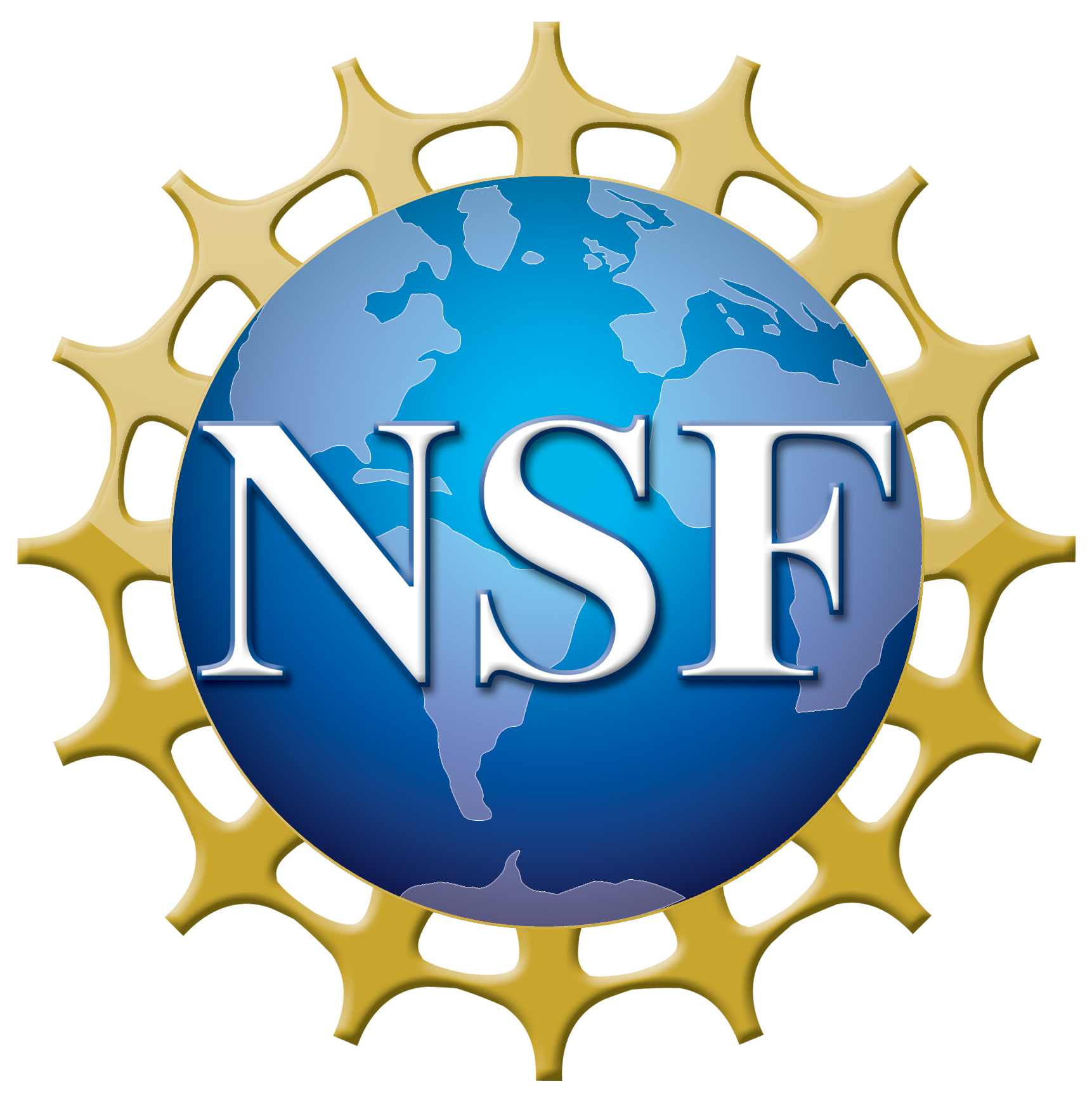 Funding
Coastal SEES is focused on the sustainability of coastal systems. Coastal SEES projects will be expected to lead to generalizable theoretical advances in natural sciences and engineering while, at the same time, integrating key aspects of human process …

Data
Depository of data used in NOAA's Sea Level Rise Data Viewer. Sea level rise, sea level rise depth, mapping confidence, flood frequency and a digital elevation model (DEM) is available to download by state.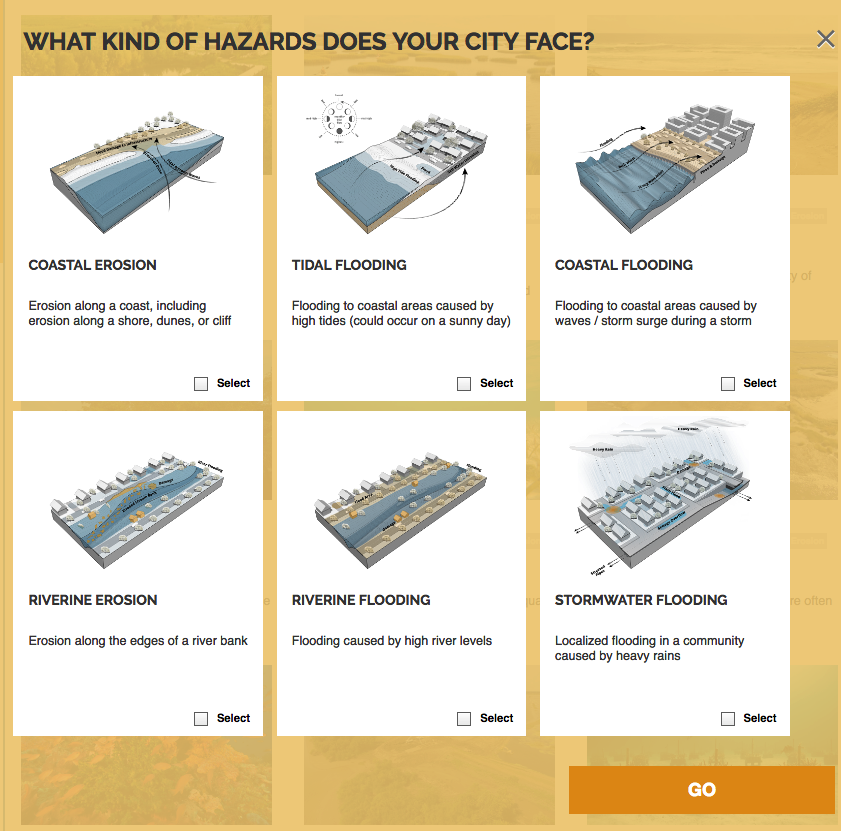 Tools & Applications
A guide of nature-based solutions and related case studies of successful projects to help communities learn more and identify  solutions that might work best for them. Explore over 50 nature-based solutions and case studies that can help your community …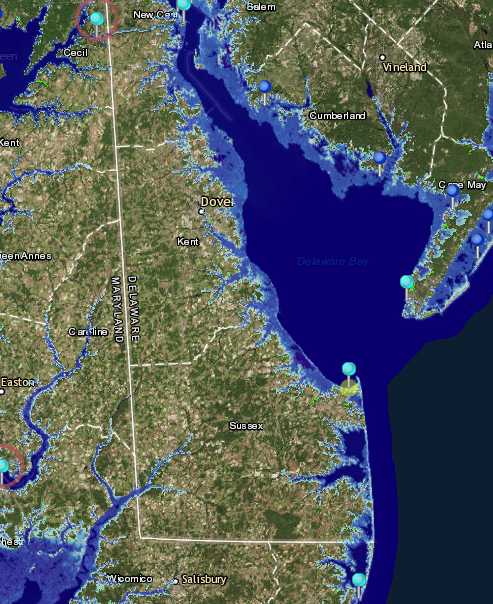 Tools & Applications
View real-time and historical water level and inundation information in an interactive web mapping application. Tide stations are available for three regions—New York City and Long Island Sound, Lower Chesapeake Bay, and coastal North Carolina—with add …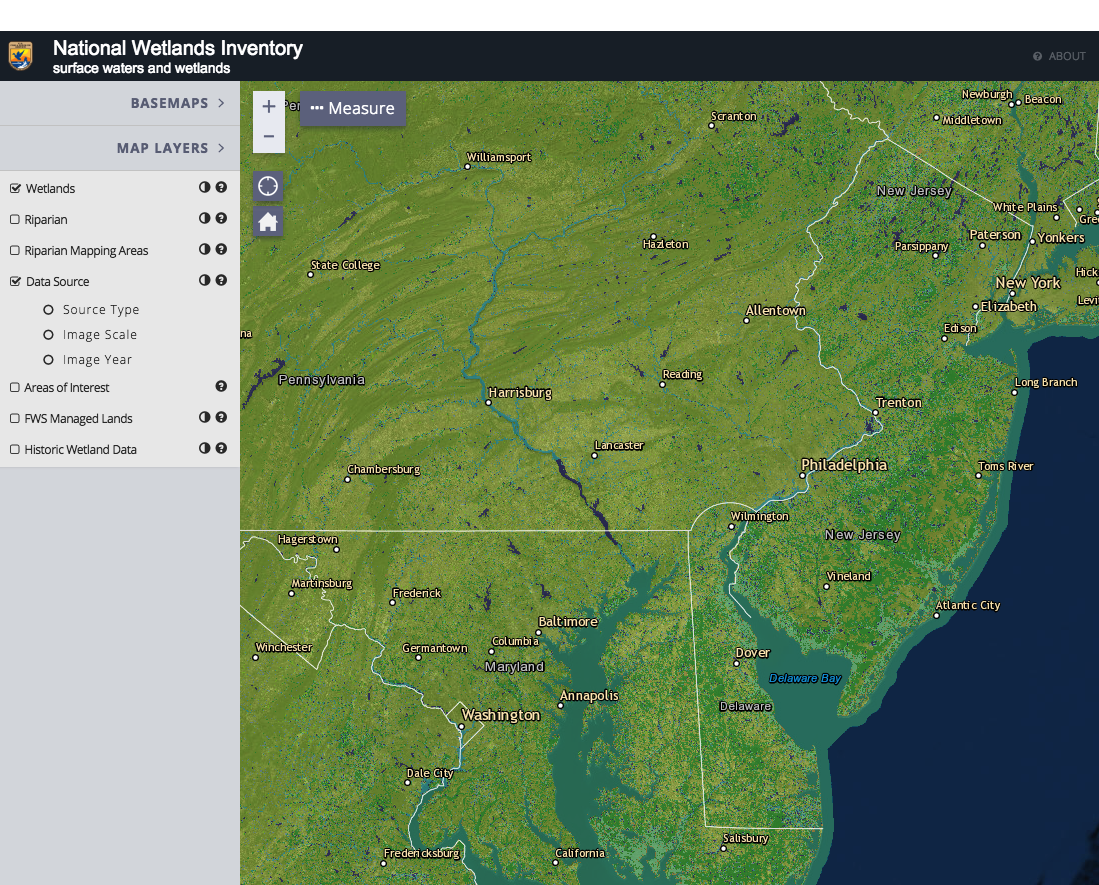 Tools & Applications
The Wetlands mapper is designed to deliver easy-to-use, map like views of America's Wetland resources. It integrates digital map data along with other resource information to produce current information on the status, extent, characteristics and functi …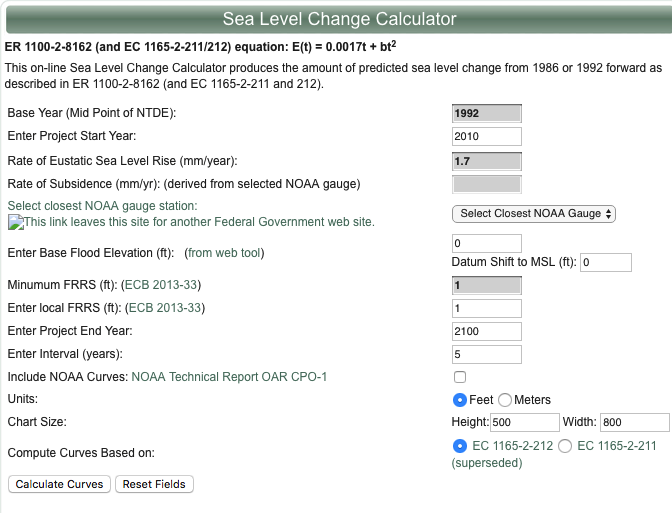 Tools & Applications
The online Sea Level Change Curve Calculator consists of a web-based tool that accepts user input such as project start date, selection of an appropriate NOAA long term tide gauge, and project life span, to produce a table and graph of the projected se …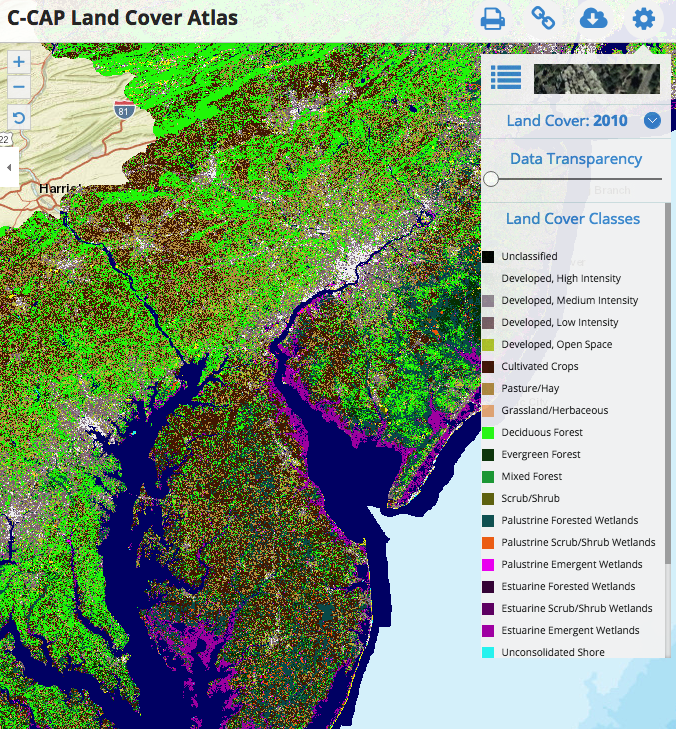 Data
This Data Portal serves as a platform to engage all stakeholders in the five coastal Mid-Atlantic states, putting all of the essential data and state-of-the-art mapping and visualization technology into the hands of the agencies, industry, community le …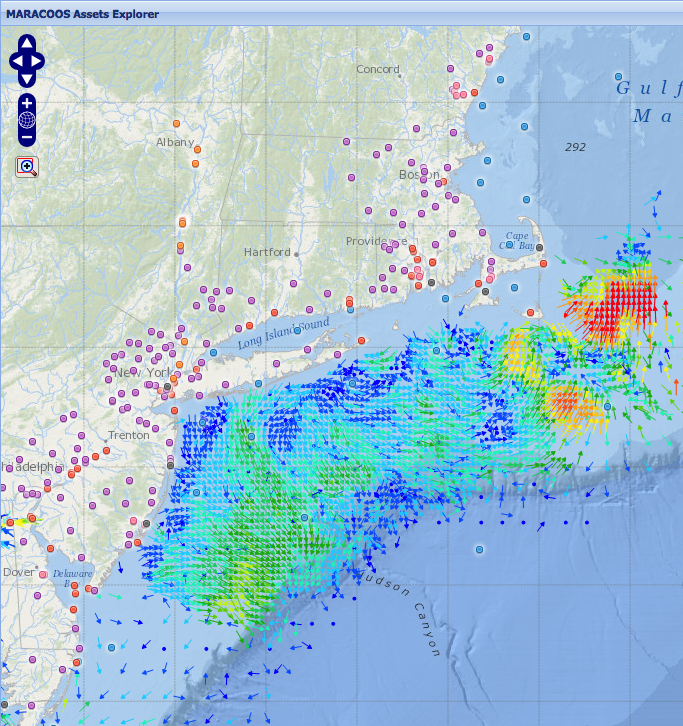 Tools & Applications
This site is designed to present near real-time observational assets and model forecasts that contribute to ocean monitoring in the MARACOOS domain. Numerous geographical representations of datasets are available including: ocean buoys, meteorological …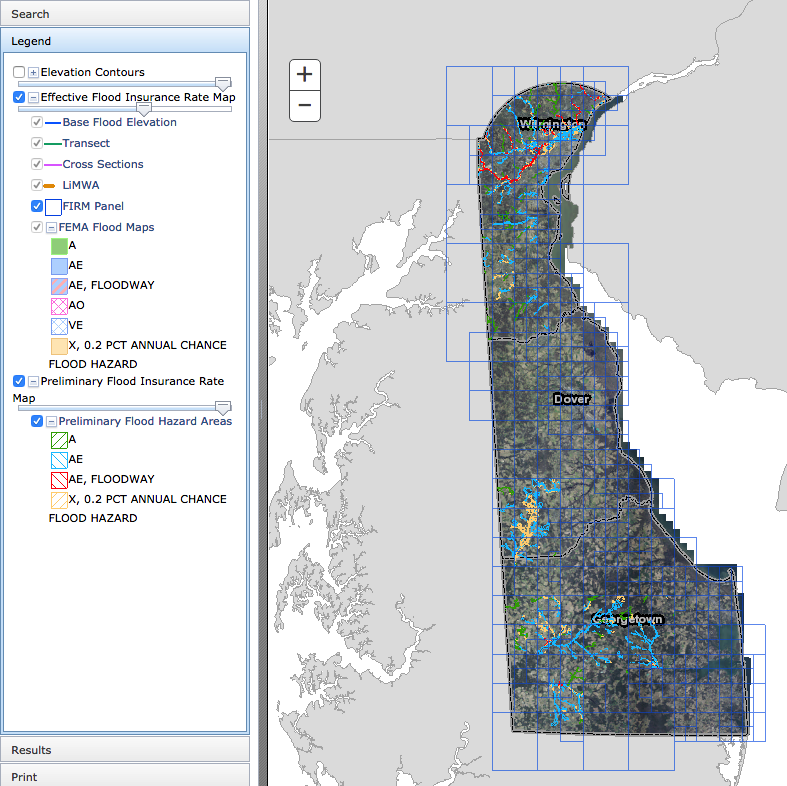 Tools & Applications
The DNREC Flood Tool is an interactive web map application. This tool is designed to aid you in researching your flood risk in the state of Delaware. It is designed to provide floodplain managers, insurance agents, developers, real estate agents, engin …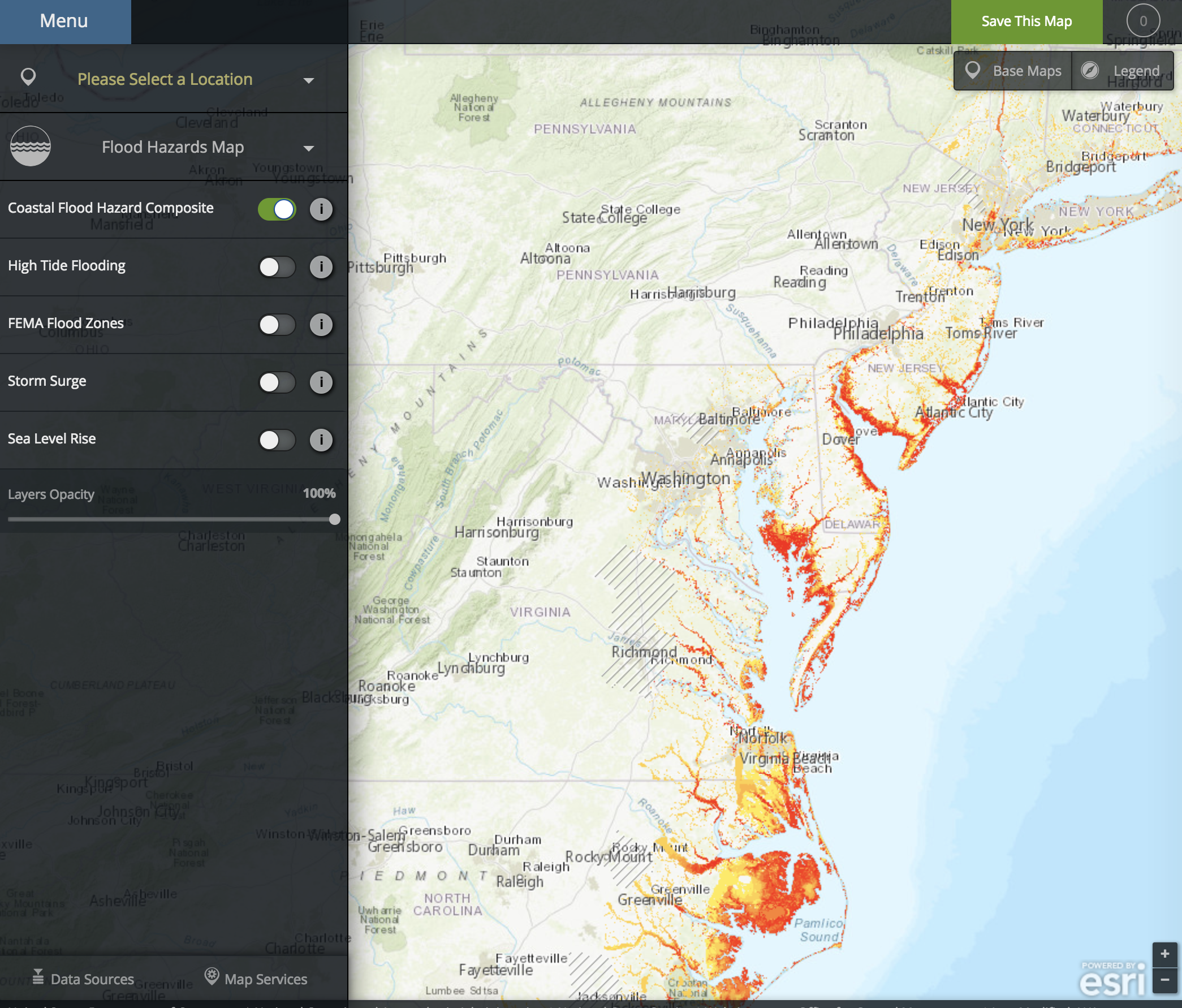 Tools & Applications
The Coastal Flood Exposure Mapper creates a collection of user-defined maps that show the people, places, and natural resources exposed to coastal flooding.