Found 15 Results For Search:
Keyword(s): Hydrology
(Displaying 10 per page)

Tools & Applications
The Watershed Resources Registry is an interactive online mapping tool that prioritizes areas for preservation and restoration of wetlands, riparian zones, terrestrial areas, and storm water management control across an entire state. The tool is helpfu …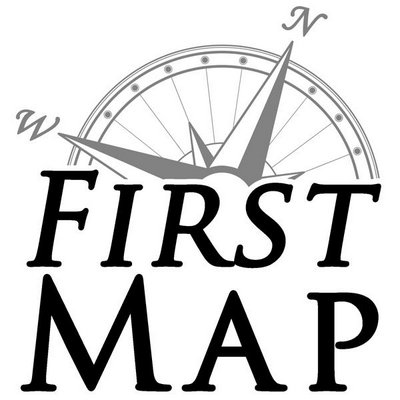 Data
FirstMap is a comprehensive self-service Enterprise Geographic Information System that consists of an enterprise geodatabase for data storage, an infrastructure to support geospatial and image services, and is tied into the State's ArcGIS Online portal …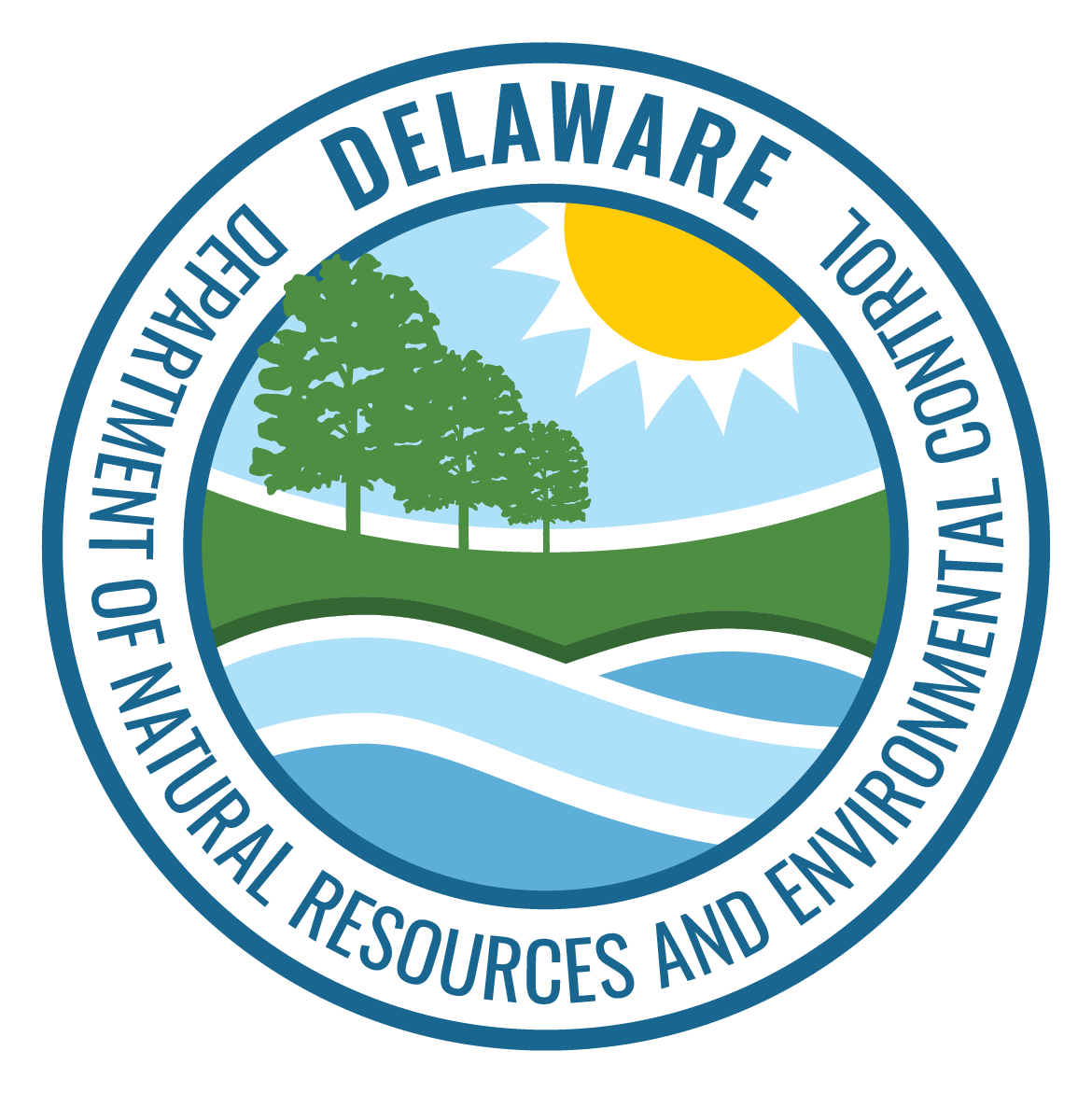 The Sediment and Stormwater Program has developed a two-day Designer Training targeted at individuals who will be preparing plans and engineering computations under the Delaware Sediment & Stormwater Regulations. Visit the website for a list of upc …

Data
Depository of data used in NOAA's Sea Level Rise Data Viewer. Sea level rise, sea level rise depth, mapping confidence, flood frequency and a digital elevation model (DEM) is available to download by state.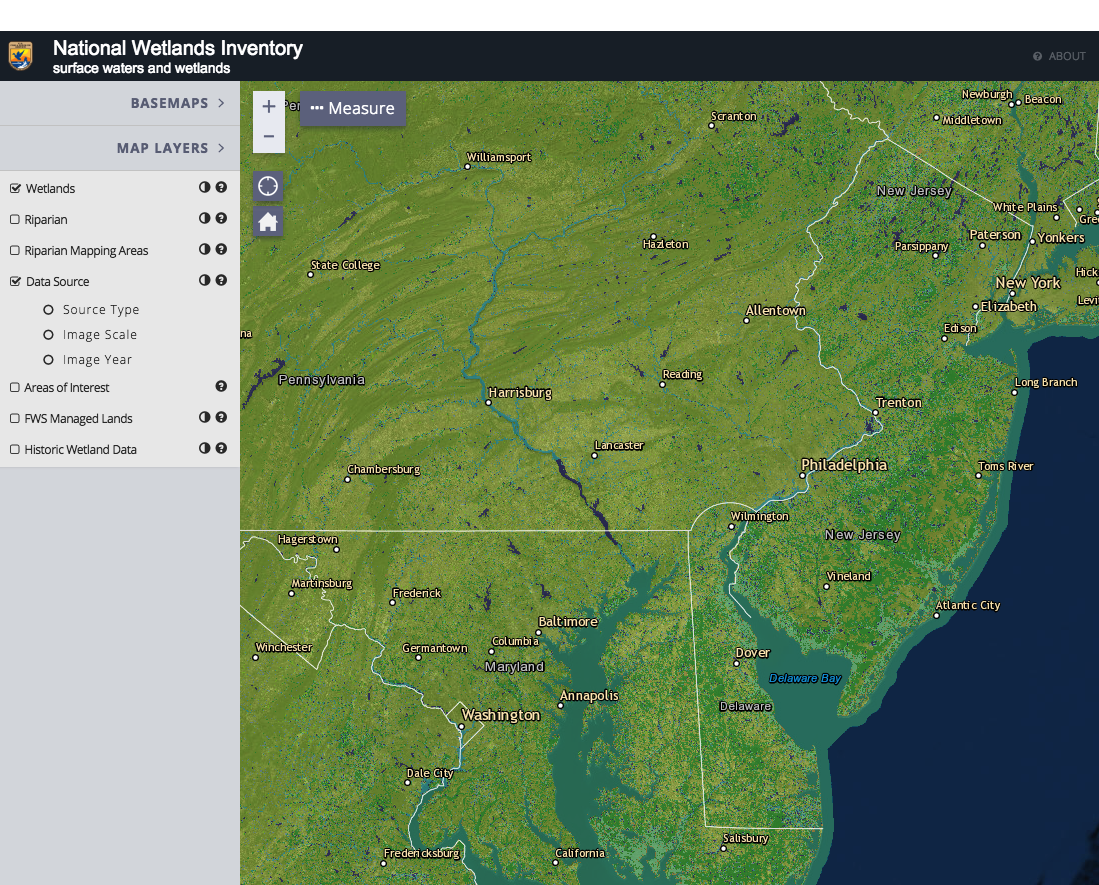 Tools & Applications
The Wetlands mapper is designed to deliver easy-to-use, map like views of America's Wetland resources. It integrates digital map data along with other resource information to produce current information on the status, extent, characteristics and functi …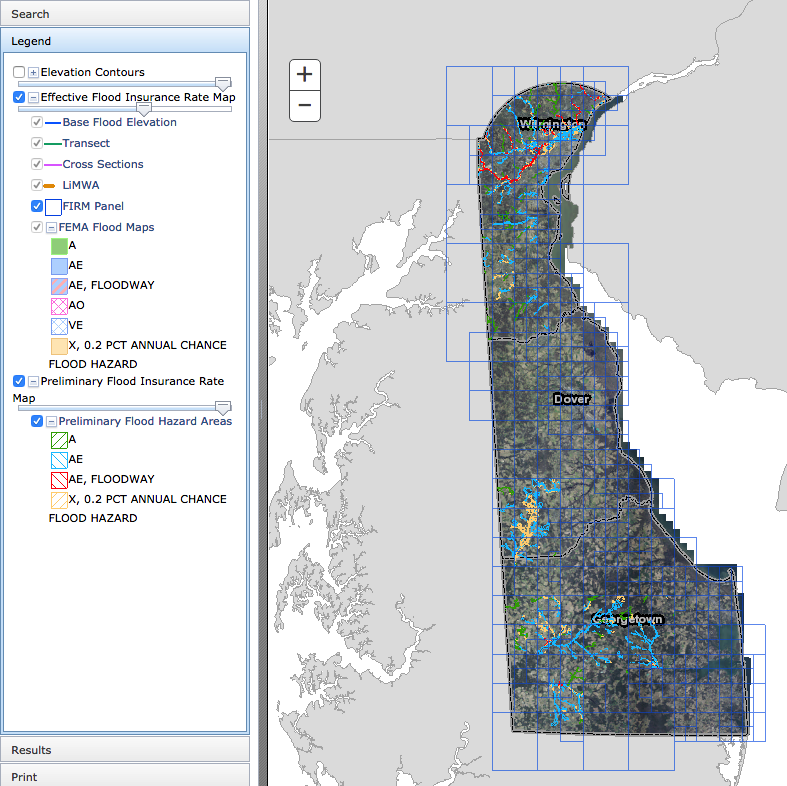 Tools & Applications
The DNREC Flood Tool is an interactive web map application. This tool is designed to aid you in researching your flood risk in the state of Delaware. It is designed to provide floodplain managers, insurance agents, developers, real estate agents, engin …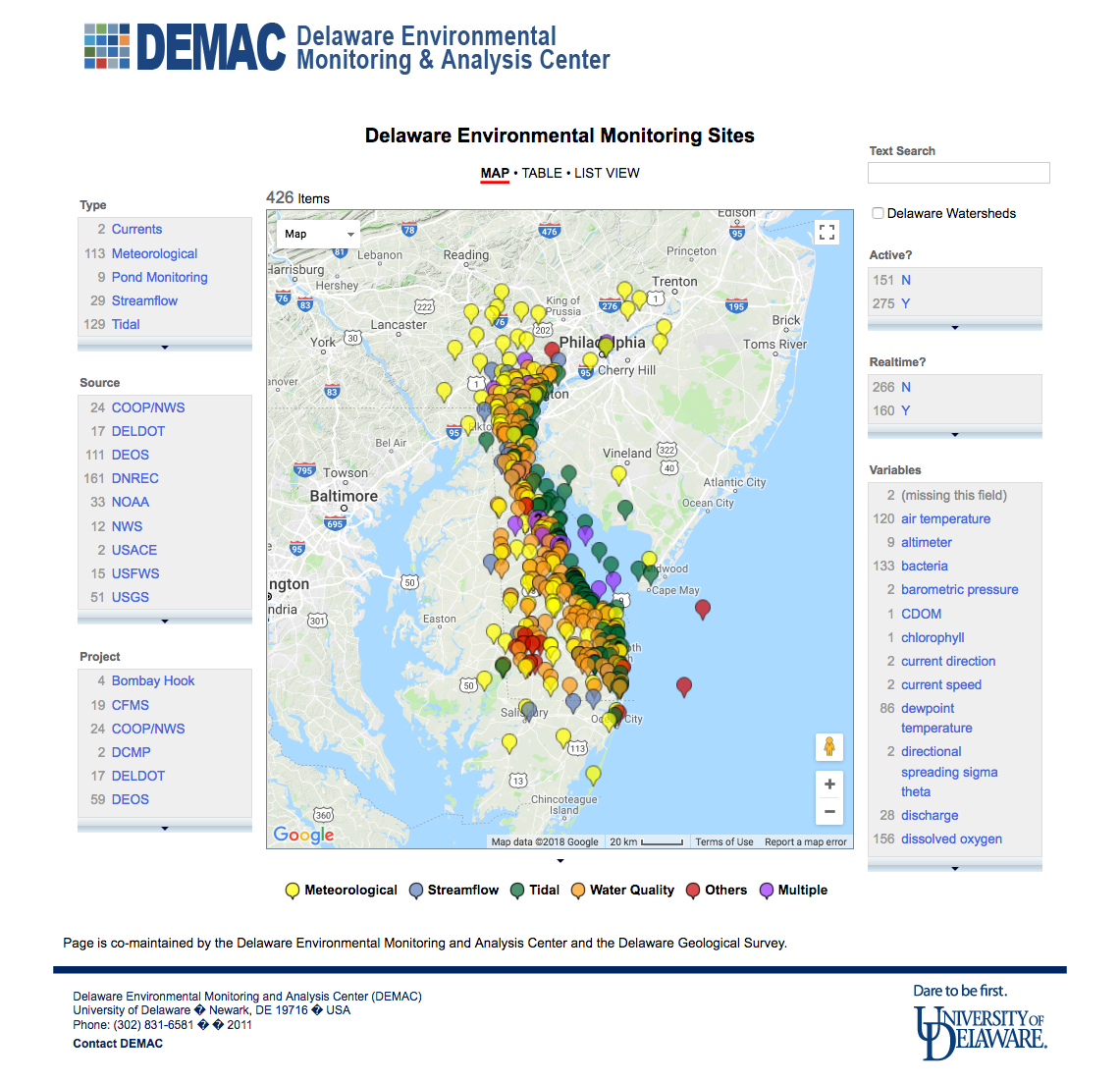 Tools & Applications
An online mapping application that shows current and some past environmental monitoring efforts in and around the State of Delaware.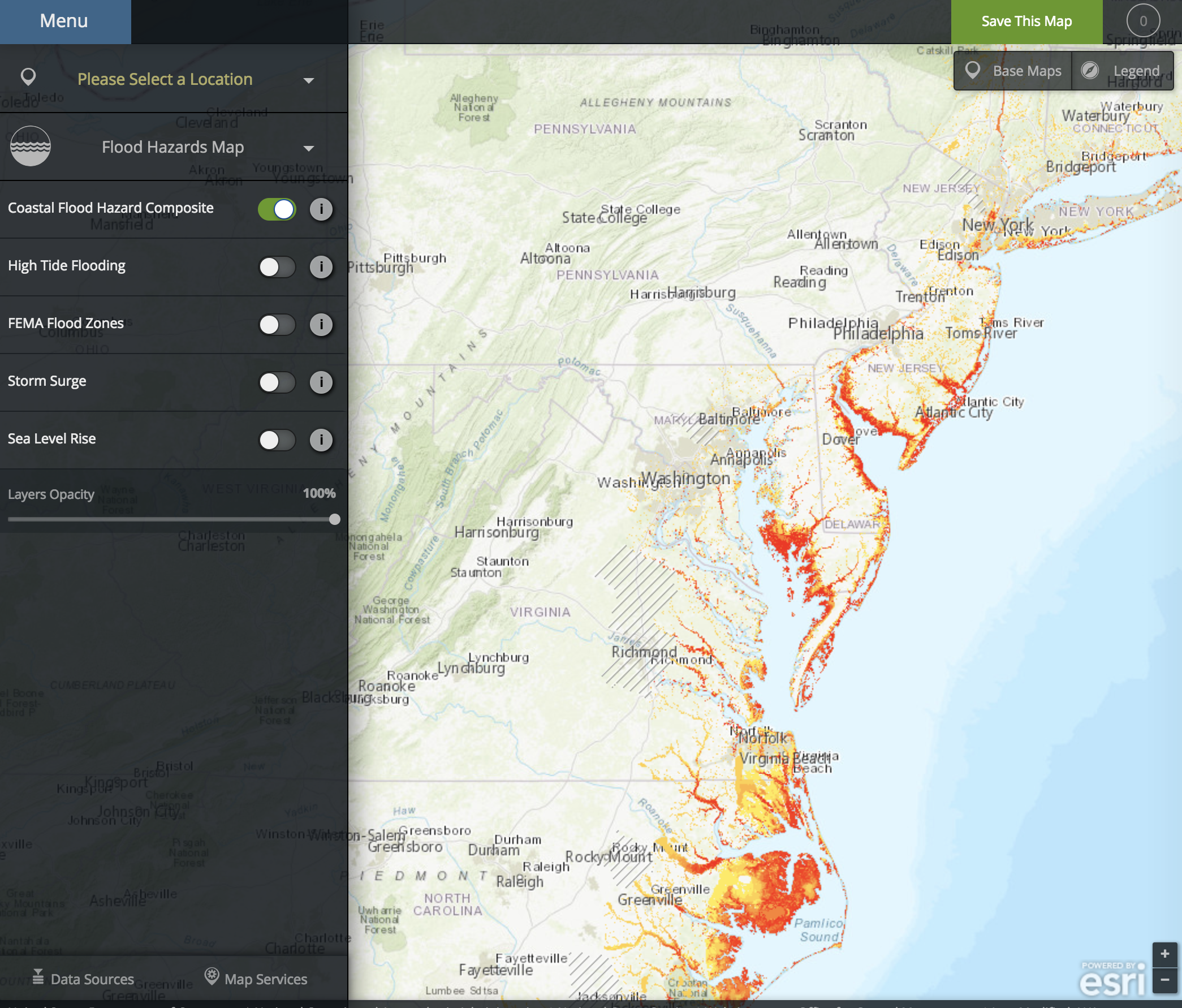 Tools & Applications
The Coastal Flood Exposure Mapper creates a collection of user-defined maps that show the people, places, and natural resources exposed to coastal flooding.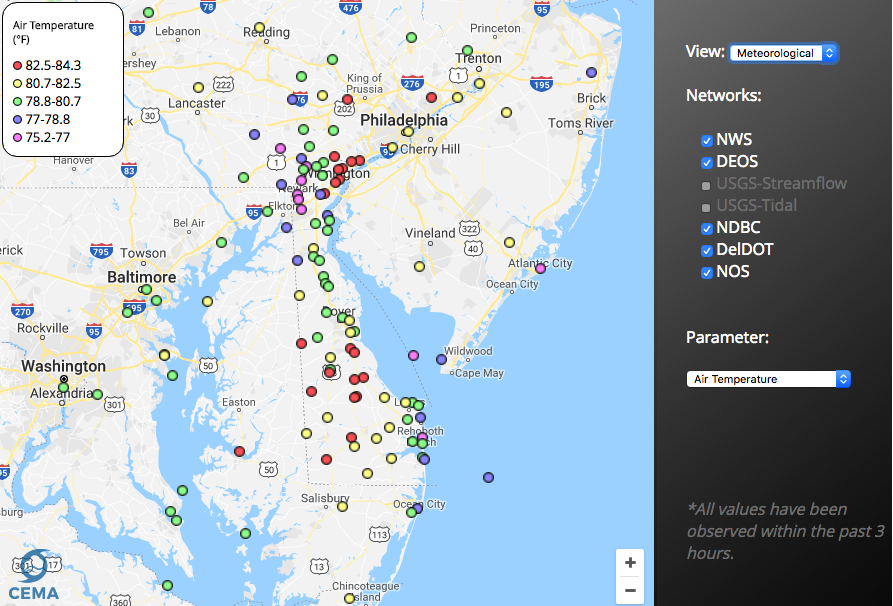 Tools & Applications
The Delaware Environmental Observing System (DEOS) GeoBrowser provides access to DEOS data through a geographic framework. In the GeoBrowser, you can select stations from across the state to see current conditions and access daily and monthly summaries …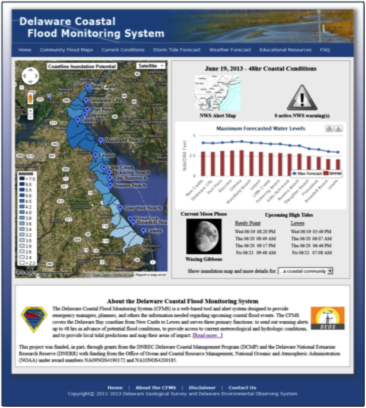 Tools & Applications
The Delaware Coastal Flood Monitoring System (CFMS) is a web-based tool and alert system designed to provide emergency managers, planners, and others the information needed regarding upcoming coastal flood events. The CFMS covers the Delaware Bay coast …