Found 19 Results For Search:
Keyword(s): Climate Change
(Displaying 10 per page)
Data, Projects & Reports Data, Projects & Reports
Attitudes, perceptions, and knowledge about climate change and sea level rise are rapidly evolving. It is important for decision-makers, educators, and others to have locally based and up-to-date information on public attitudes and perceptions about cl …

Tools & Applications
The Watershed Resources Registry is an interactive online mapping tool that prioritizes areas for preservation and restoration of wetlands, riparian zones, terrestrial areas, and storm water management control across an entire state. The tool is helpfu …

Outreach & Events
Join the Delaware Resilient and Sustainable Communities League (RASCL) for an informal and interactive discussion with RASCL members. Find the latest Coffee Hours scheduled here: https://www.derascl.org/events  RASCL representatives are on hand to disc …

Outreach & Events
The Delaware Resilient and Sustainable Communities League (RASCL) hosts an annual summit to bring together community and municipal leaders, counties, state agencies, non-profit organizations, and federal partners on the topics of increasing community r …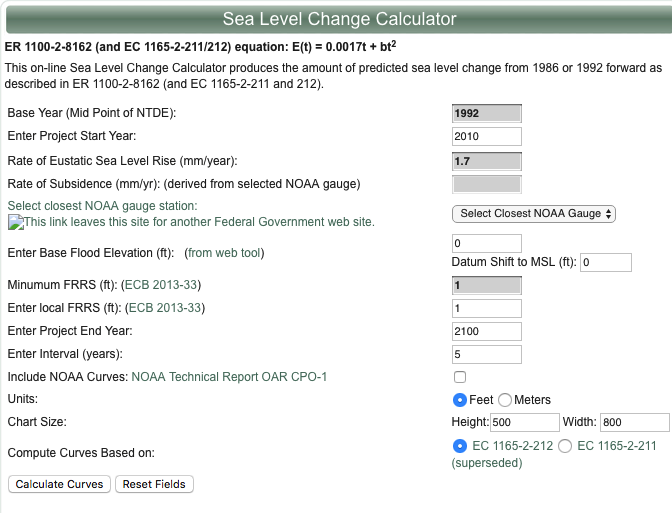 Tools & Applications
The online Sea Level Change Curve Calculator consists of a web-based tool that accepts user input such as project start date, selection of an appropriate NOAA long term tide gauge, and project life span, to produce a table and graph of the projected se …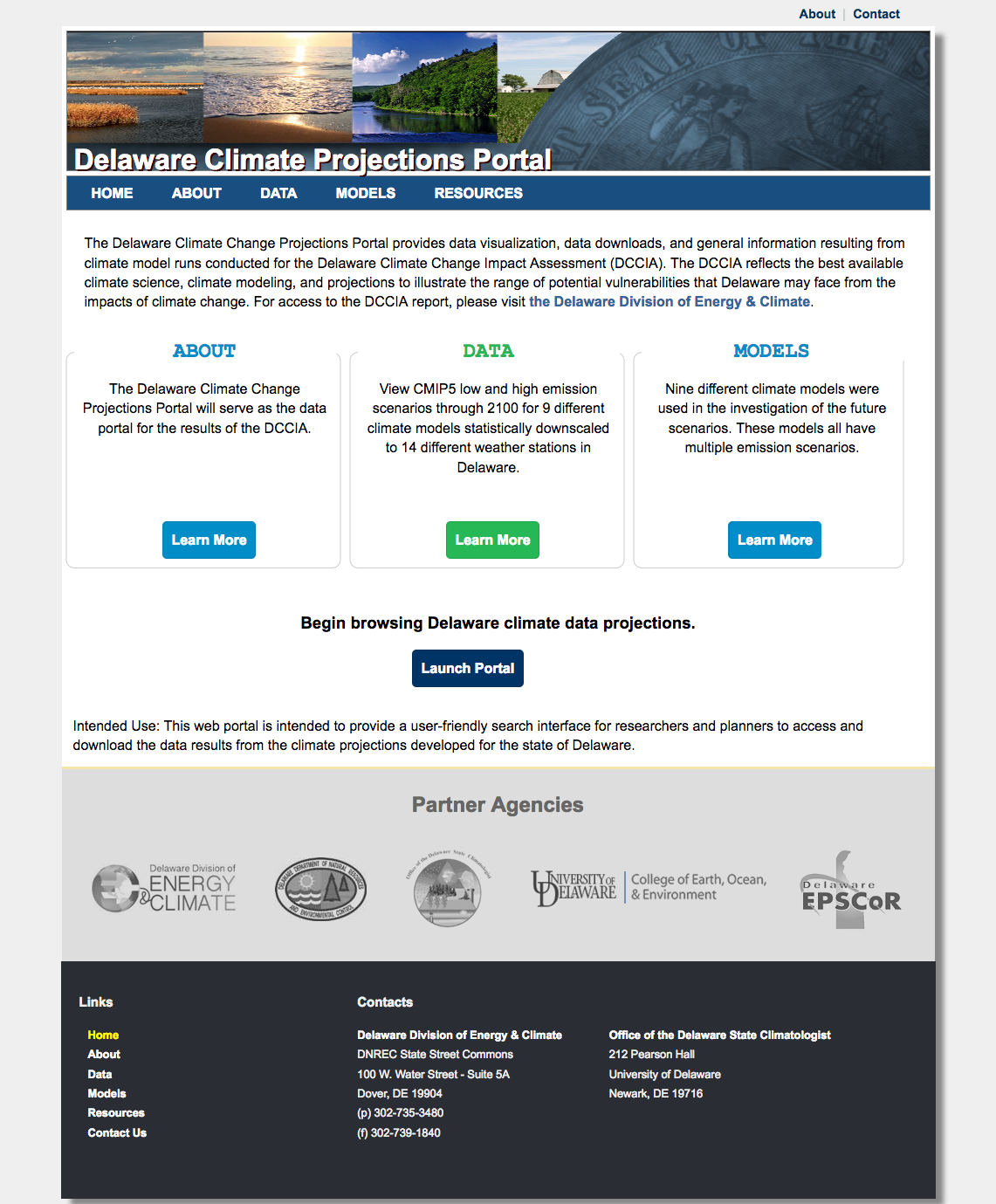 Data, Tools & Applications Data, Tools & Applications
Data visualization, data downloads, and general information of downscaled climate projections for Delaware.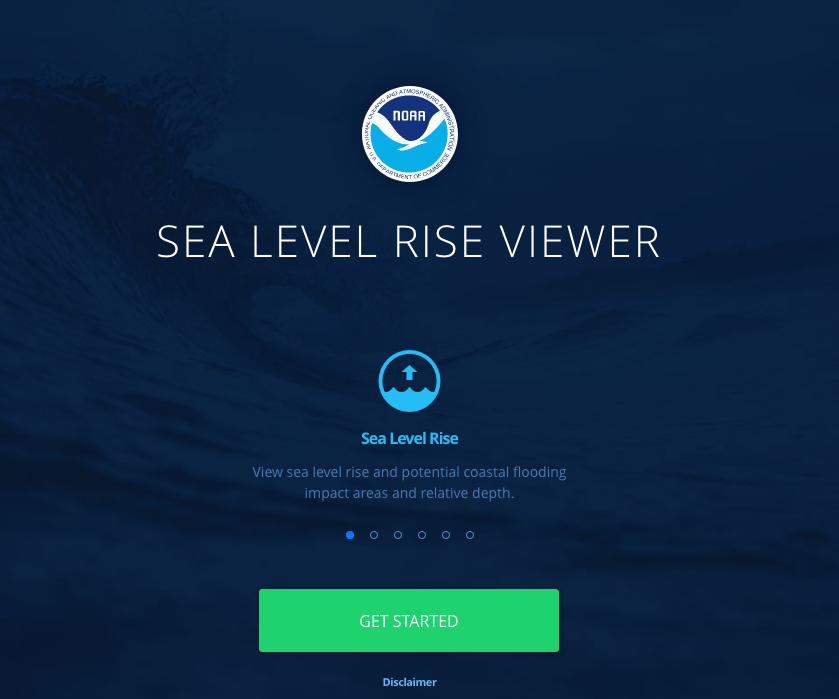 Tools & Applications
The purpose of this data viewer is to provide coastal managers and scientists with a preliminary look at sea level rise and coastal flooding impacts.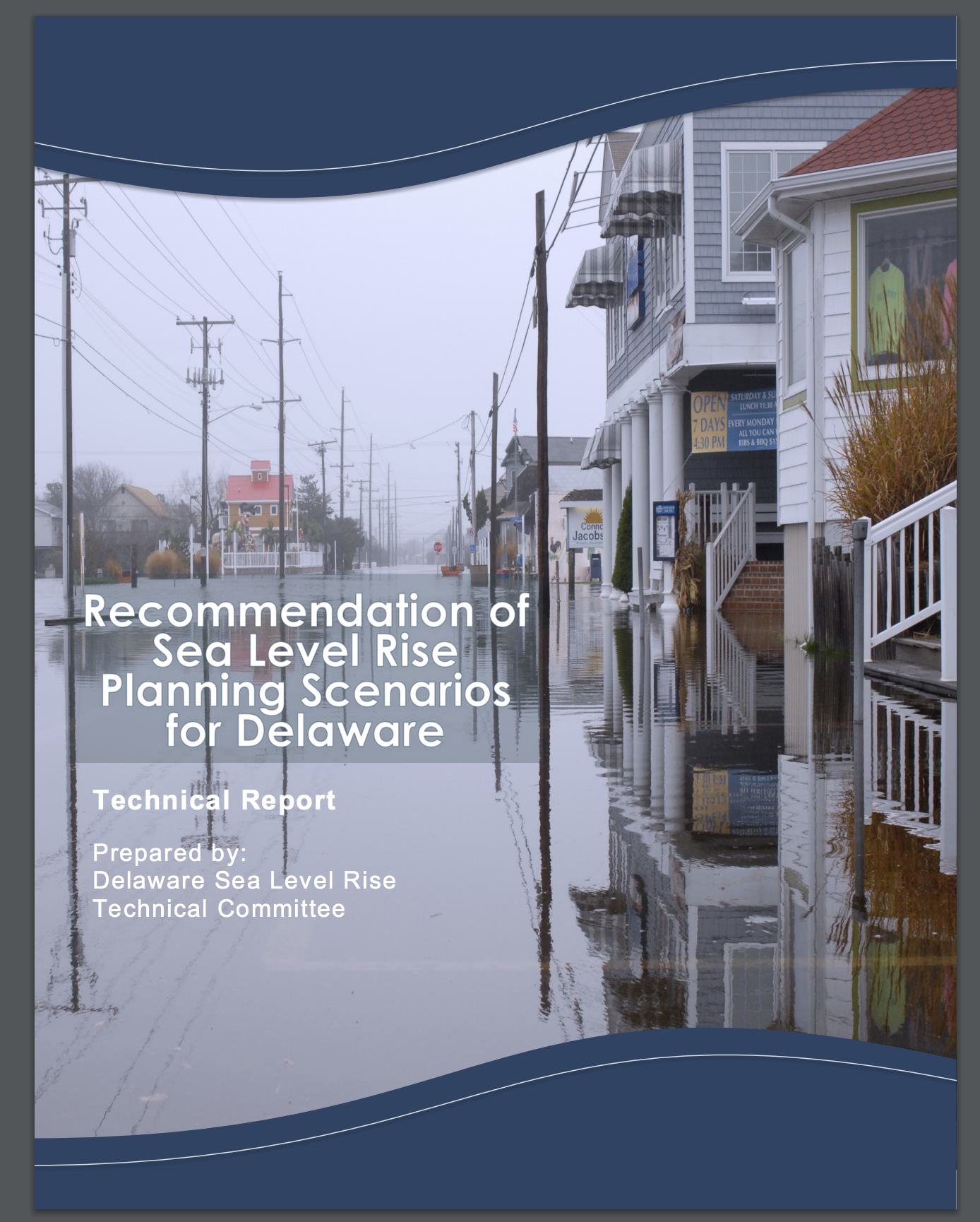 Projects & Reports
This technical report was developed from these efforts summarizing the impacts of SLR in Delaware, recent research on historic SLR reconstructions, data from tide gauges located within the Delaware region, several recent international and national assessments on projecting future SLR conditions, and recommendations of new SLR scenarios to use in Delaware long-range planning activities.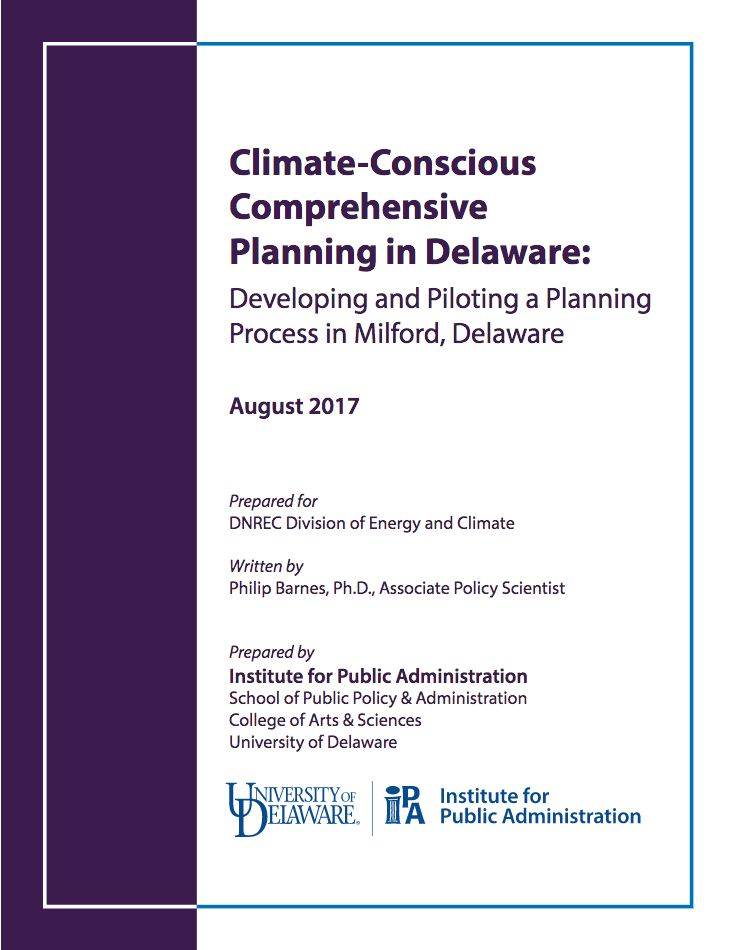 Projects & Reports
This report is written for planners, local government officials, concerned citizens, and decision-makers who are motivated to move their communities forward in a more sustainable and resilient direction through a truly comprehensive development plannin …
Projects & Reports
A warming climate, changes in weather patterns, and rising sea levels will change how and where business is done in coastal Delaware. These factors may also provide new business opportunities. This report summarizes the current state of climate science …